The birds, the city and people: engaging citizens with nature
By: João E. Rabaça
PhD in Biology and coordinator of LabOr, he has developed part of his activity in the dissemination of science using birds as a tool.
In March 2013 we started the project 'The Birds of the Gulbenkian Garden: a natural added value'. Its main goal was to advertise the visitors of that beautiful area of Lisbon about its avifauna, adding a natural dimension to the enjoyment of the place.
One of the most important indicators of the project was the campaign 'A month … a bird': for 36 consecutive months, each month was illustrated by a different bird from the ca. 42 species detected in the study. The implementation of the campaign was based on postcards available for free at the reception desks of the Foundation and the placement of panels with bird photos and text in several places in the garden. The campaign was a success, because few months after its beginning in March 2013 postcards ran out a few days after their launch. In addition, ca. 6 months after the start, the Gulbenkian Foundation received at the beginning of each month several phone calls, with people asking what was the bird of that month and if postcards were already available!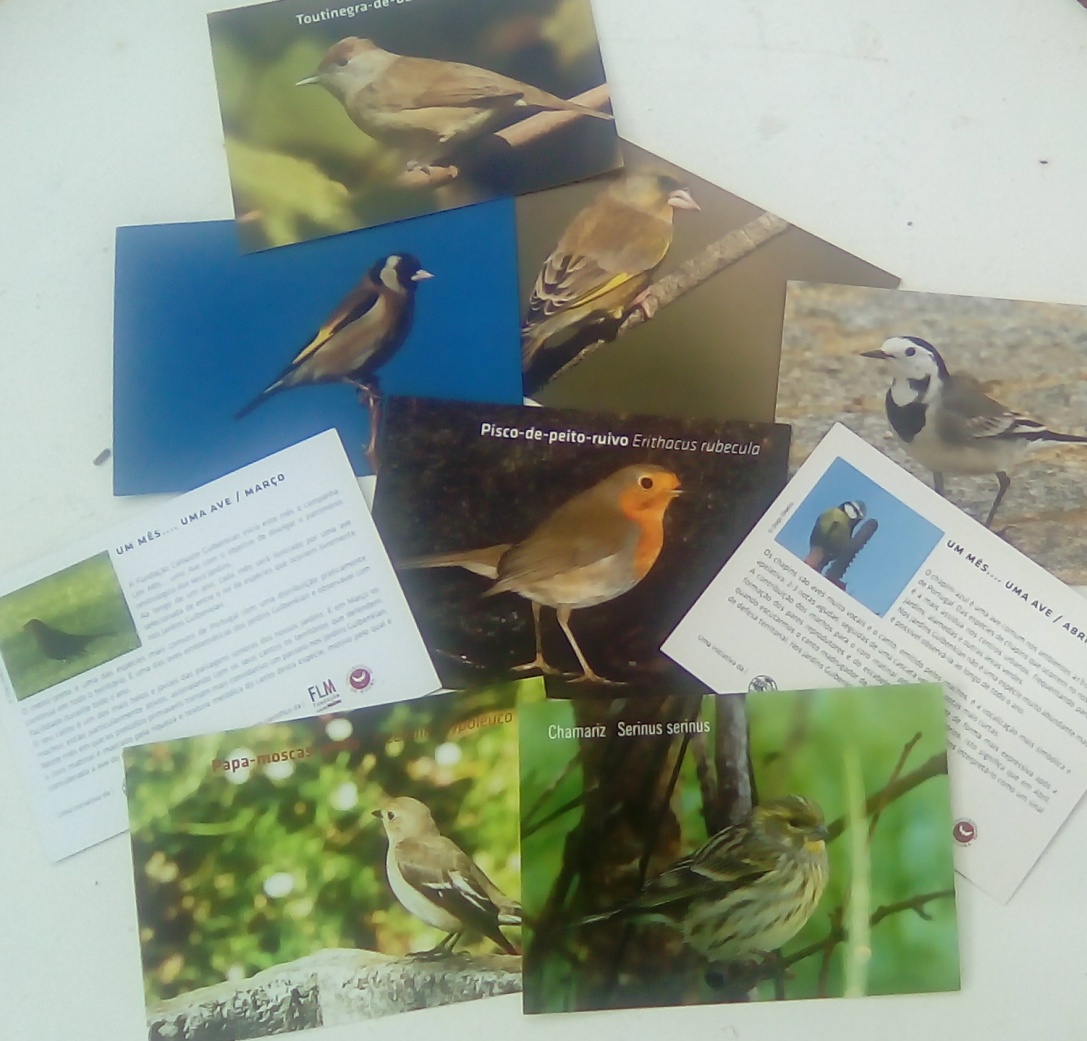 Since the beginning of the project we carried out visits integrated into the Educational Program of the Foundation, aiming citizens to let know some of the birds of the garden. The driver for these visits is bird songs, and it is from this biological trait that we build an itinerary around the birds, the garden and nature, even in a city. Also noteworthy for the bird ringing session that we conducted annually in the Gulbenkian garden during the month of September.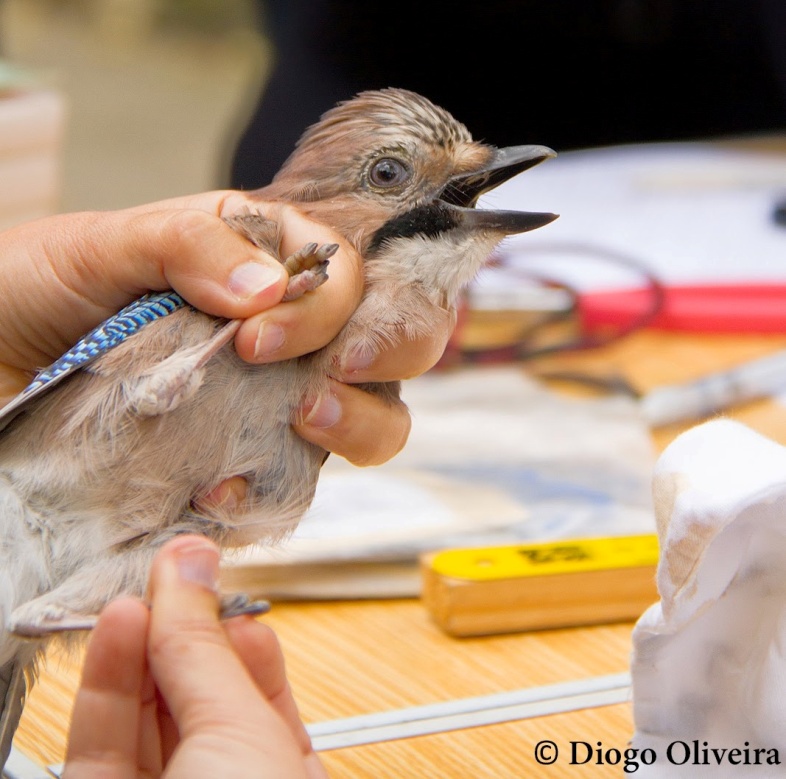 In December 2016 the book The Birds of the Gulbenkian Garden was launched at the Gulbenkian Foundation in Lisbon. The book is the most significant indicator of the project  and intends to fulfil the gap of information about the birds that occur in that oasis of Lisbon. The volume is illustrated with beautiful photos from Diogo Oliveira and Luís Gomes (Faísca), and an illustration made by Pedro Pereira.
The purpose of the book is to provide the reader with a work that was more than a simple guide for ornithological purposes. The book fulfills this goal, but goes further signalizing other issues, such as the value of birds in biological, cultural and social terms, some traces of their natural history. And it does not neglect the importance of urban ecology and the role that the study of birds in cities can play in order to understand the functioning of unban ecosystems.