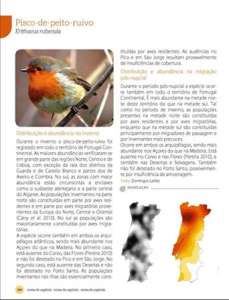 The initiative was launched by SPEA, University of Évora-LabOr, ICNF, Natural Park of Madeira, Regional Secretariat of Agriculture and Environment of the Azores, Portuguese Association of Bird Ringers and was granted by the EDP Biodiversity Fund.
The project involved more than 400 amateur and professional ornithologists, provided 144,500 records of observations and occupied about 3850 hours of bird counts over two years.
The study should be available in next Summer!
More information in www.spea.pt